Posted on
By Fundamentally Toys
Undeterred by Covid-19, Fundamentally Toys took our 8th Annual LEGO Building Challenge online for July 2020. A big success with 124 entries over three themes: Essential Workers, Animals & Architecture. Here are our winners: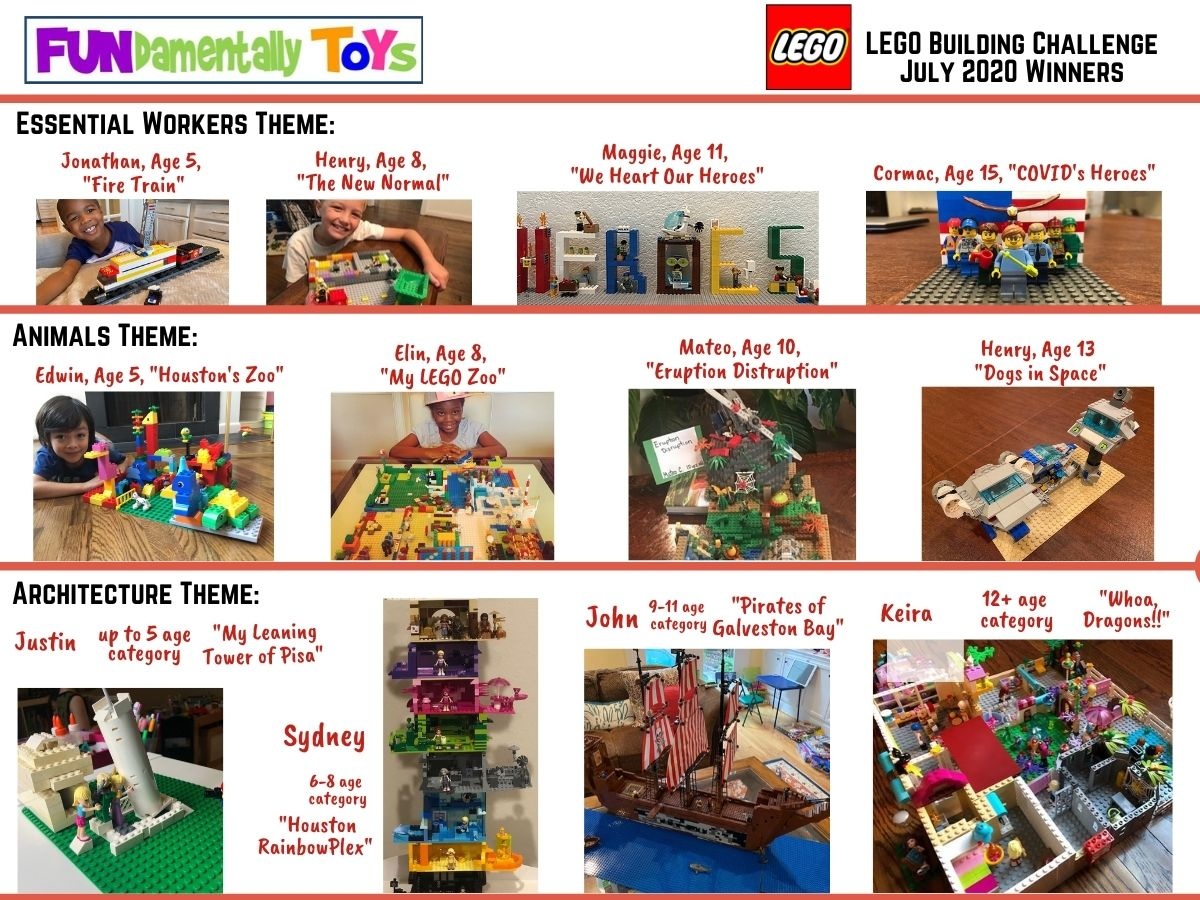 Kids building with LEGOS continues to be a popular mainstay of fun and learning. Since 2013 one of Fundamentally Toys' biggest events has been our annual LEGO Building Challenge with in-store displays and voting.
The Covid-19 virus ruled out our ability to host our 8th Annual LEGO Building Challenge – at least in-store. We debated canceling it, but decided that we'd take it online for 2020 and see what happened. Over three weekends in July, we offered three original theme builds: Essential Workers, Animals and Architecture. Age categories were: up to 5, 6-8, 9-11 and 12+; with a $20 gift card prize awarded to the winners in each category as determined by our staff.
We didn't know what to expect, but we ended up being bowled over by the amazing response of 124 entries and impressed with the incredible creativity of the entrants. They were all winners in our opinion and it was difficult to award prizes. We decided to give every entrant a $5 gift card for their talent, time and effort.
It can be very empowering for a child to enter a contest. Parents can encourage kids to take a chance and challenge their imaginations and creativity. They can teach them to do their best and understand it's not just about winning - it's about participating.
We know this is a difficult time for parents who are teaching their kids, encouraging them to physically stay active and trying to keep their minds challenged. Many parents thanked us for providing the opportunity for their kids to focus on a fun project. We're glad we could help!