SHOP IN-STORE or ONLINE
FUNdamentally Toys is a full-service, specialty toy store offering a selection of unique and classic toys, games, gifts, and playthings. We focus on creative, developmental play that:
nourishes a child's senses
helps children develop important life skills
and provides loads of fun!
First opened in 1995 in the River Oaks Shopping Center, the store doubled its size in 2004 and then moved in fall 2011 to Rice Village, a vibrant community of shops and restaurants in the heart of Houston.
Our online catalog contains an edited selection of some of our most popular items.
We also offer FREE SHIPPING on online orders over $100.
You can also order online and pick up in-store at no shipping charge.
WE'RE A HUB OF COMMUNITY ACTIVITY
There's always something happening in-store that includes special events, activities, contests, prizes, giveaways, treats and more. Check our Events tab on the website for the latest fun for both kids and adults.
OUR TOY PHILOSOPHY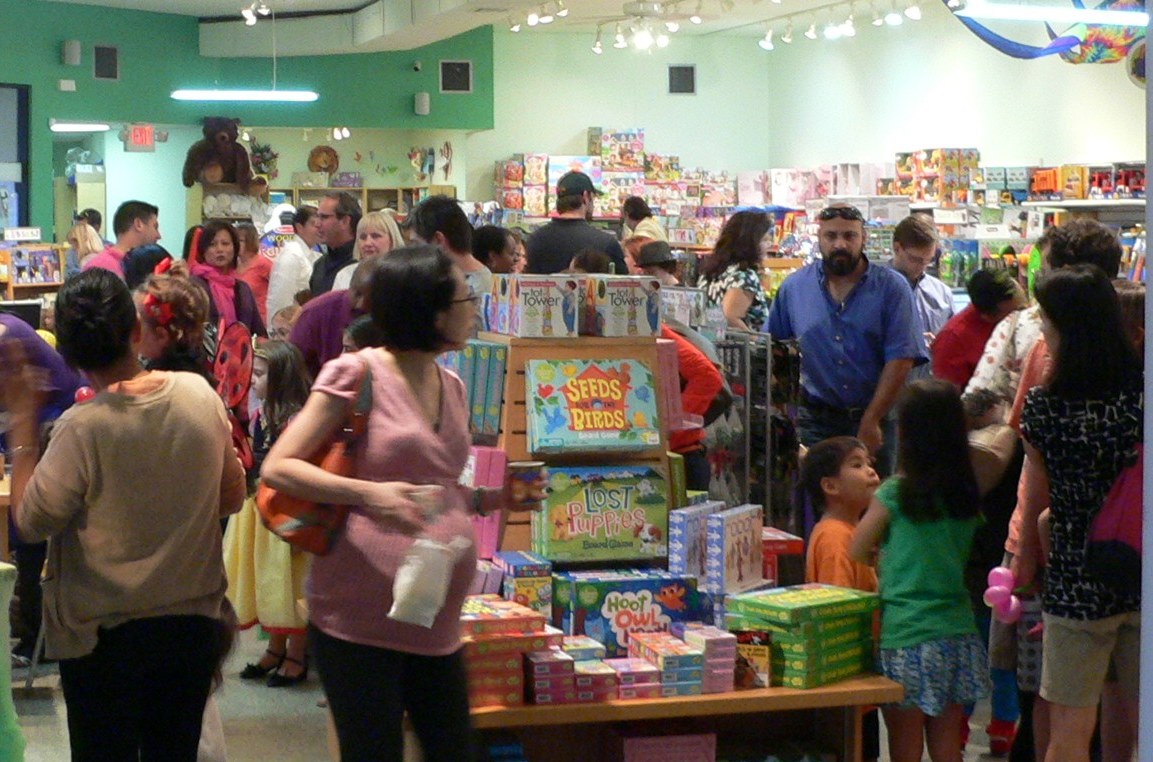 A good toy is said to be 10% toy and 90% child. While many toys peak a child's interest, we focus on offering toys that hold a child's interest. Favorite toys can often become a child's trusted friend, babysitter and playmate.
While play should always be FUN, we believe toys are not just frivolous playthings, but basic learning tools as well. We keep this philosophy in mind as we select items that
teach everything from mathematics to social skills
build a variety of skills, talents, and abilities
enrich and enhance development
Our selections blend creative development with entertainment value. We avoid items that display gender stereotypes, promote aggressive or violent play, or make a child a spectator rather than a participant.
Our featured SPARK selections are items that we believe offer exceptional play value and address eight important areas of childhood development. Read more about SPARK here. Visit our in-store Science Center too for STEM (Science, Technology, Engineering & Math) Learning and Fun for all ages.
Our customers continually praise our unique product selections and our helpful, friendly service. Contact us by phone at 713-524-4400 or email at [email protected]. Our fax number is 713-524-4408.